SOUTHEAST LOS ANGELES ELECTED OFFICIALS AND COMMUNITY LEADERS CELEBRATE NEW LGBTQ+ YOUTH RESOURCE CENTER
LOS ANGELES, CALIF., October 21, 2021 – To commemorate National Coming Out Day and LGBTQ History Month, local community leaders and elected officials celebrated the grand opening of a pop-up resource center in Bell Gardens for LGBTQ youth in southeast Los Angeles.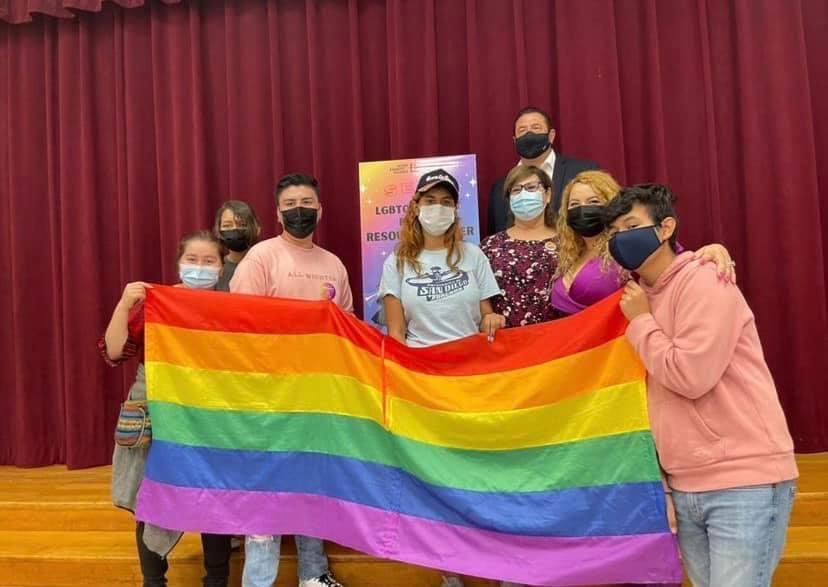 The new pop-up resource center is to support LGBTQ+ youth in low-income neighborhoods who disproportionately face higher rates of unemployment and homelessness, according to the Latino Equality Alliance (LEA) Executive Director Eddie Martinez.
In partnership with the City of Bell Gardens, LEA will provide support services and youth enrichment programming at the Community Family Services Center located in Bell Garden's Veterans Park.  Some of the planned activities at the Bell Gardens site will include skill-building workshops, restorative justice support circles, and cultural art activities.
The opening of the pop-up resource center comes at a critical time as LGBTQ youth have experienced higher rates of depression and loneliness as a result of the COVID-19 pandemic.
"As we recover from this pandemic, it is important that we support LGBTQ youth with resources that are easily accessible to them," said Martinez. "Not being able to build community and support with your peers during a pandemic can add stress and anxiety to your life. We need to support the well-being of LGBTQ youth."
A survey conducted by Morning Consult on behalf of the Trevor Project found that
"COVID-19 has made many LGBTQ youth's living situations more stressful, in addition
to limiting their ability to be themselves and contact their support systems. Over 40% of
LGBTQ youth stated that COVID-19 impacted their ability to express their LGBTQ
identity, including 56% of transgender and nonbinary youth."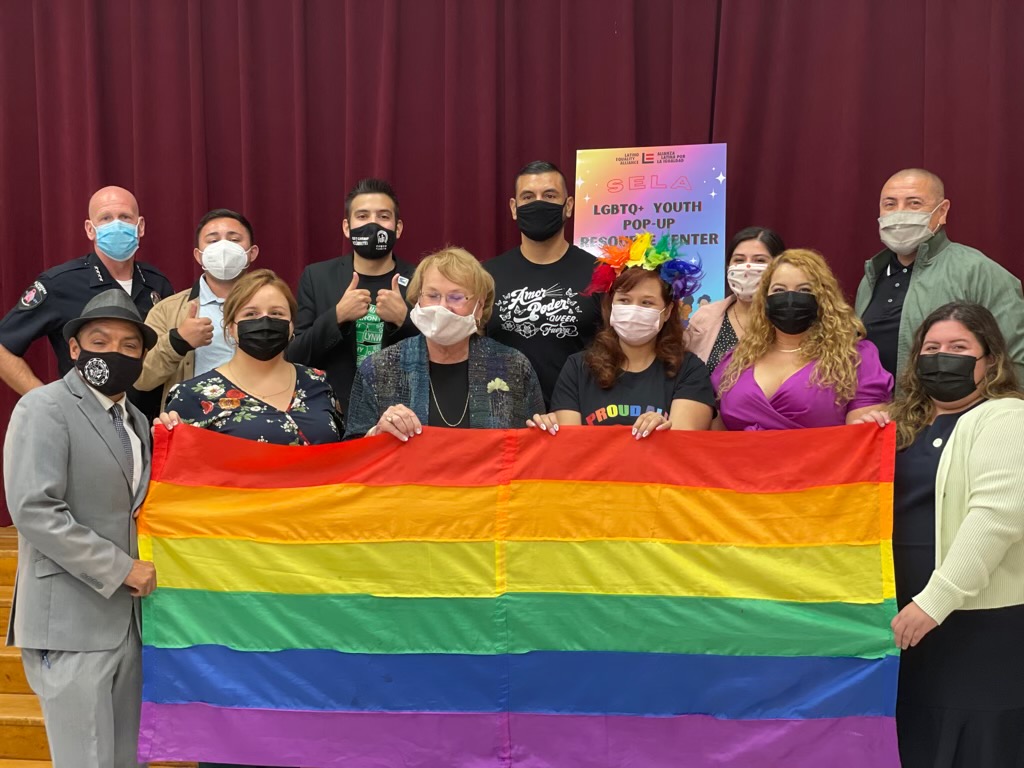 The ceremony was attended by several elected officials from the southeast Los Angeles
region including representatives from the City of Bell Gardens.
"The grand opening of SELA's LGBTQ youth resource center represents a beacon of
hope for our future. It marks a cornerstone for all members of the LGBTQ community,
out or not. Today we welcome our LGBTQ family to a safe haven," said Bell Gardens
Councilwoman Liseseth Flores.
During the ceremony, Councilwoman Flores shared her story as a queer teenager and
the struggles of acceptance by her mother. Other speakers at the ceremony included Dr. Wilma Franco of SELA collaborative, parent Richard Jarman, daughter Abby Jarman, Bell Gardens Councilmember Jorge Chavez and Palm Springs Mayor Pro Tem Lisa Middleton.
Mayor Pro Tem Middleton, who grew up in the City of Bell Gardens, gave a powerful
speech about her struggles with identity and acceptance in high school.  She ended her
speech by saying "I am transgender". A word she thought she will never ever be able to
say in her hometown of Bell Gardens.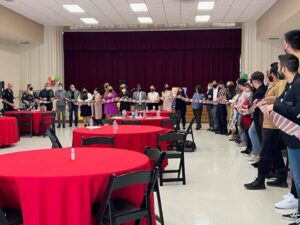 The event ended with a ribbon holding ceremony by all folks in attendance to symbolize community unity and love and for LGBTQ youth and their wellness.
Bell Gardens is located southeast of downtown Los Angeles among several cities among along the 710-freeway corridor. The southeast Los Angeles communities commonly known as SELA comprised of working-class, Spanish-speaking, and immigrant families. Other cities in the region include Commerce, Montebello, Cudahy, Lynwood, Downey, Maywood, Walnut Park, South Gate, Bell, and Huntington Park.
The mission of the Latino Equality Alliance is to advocate for safety, equity, and wellness for the Latinx LGBTQ community.  The focus of their programs is to build power through youth organizing and parent education to create the systemic changes that will foster safe schools, neighborhoods, and homes for LGBTQ youth.